High-performance twist drill with coolant holes and reinforced shank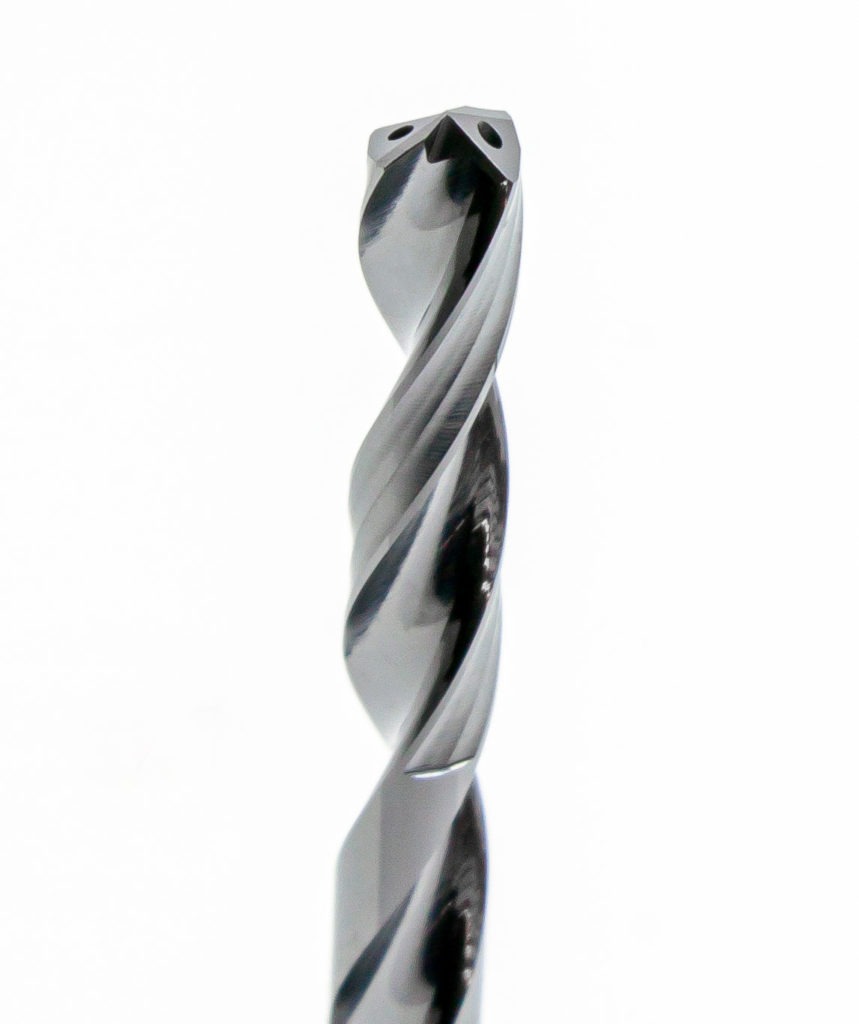 The high performance twist drills with coolant holes and reinforced shank TTD206E, TTD212E and TTD218E are the evolution of the TTD drills and have been designed to increase the tool life when drilling tough materials. The drills are equipped with internal helical coolant holes to ensure optimal chip evacuation. The cutting geometry, as well as the shape of the groove, have been developed taking into account today's possibilities of modern grinding. Particular attention was paid to the surface finishing, considering the opportunities of a modern coating in order to obtain an ideal flow of the chip; this allows safe drilling even at great depths. The drill is supplied with an AlCrN coating which, in addition to increasing its hardness, protects the cutting edges from excessive wear and decreases the creation of built-up edges.
Drills are available ex stock starting from diameter 1 mm up to diameter 4 mm in sequences of 0.05 mm with a tolerance k5 (from> Ø 1 mm to <= Ø 3mm = + 0 / + 0.004 mm and> Ø 3 mm a <= Ø 4mm = + 0.001 / + 0.006 mm).